The weather has changed since last week, and snow (at this elevation) is hard to imagine today. I used to think the solstice was rather late to define the start of summer. This year, here, it seems about right.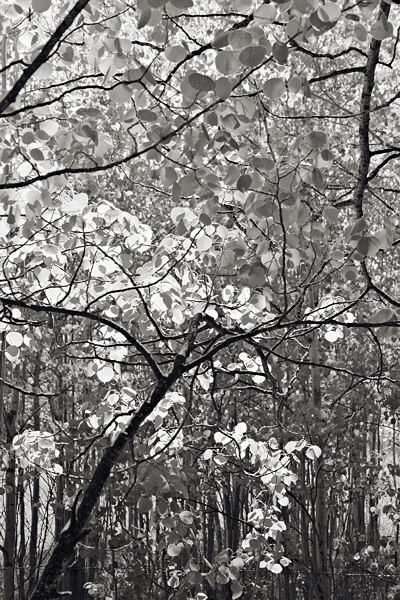 In the serendipitous way of things, recent readings have rekindled a long-standing flirtation with Japanese aesthetics. Naturally, I'm interested in applying some of the new and old concepts in my photography. It's mostly a matter of paying attention to things I haven't necessarily been thinking about. I am hoping that the Sourdough Trail project can provide a good testing ground for trying out such ideas. There is a body of prior work that may be reviewed and analyzed, and which also serves as a sort of baseline for comparison with new, experimental efforts.
But how does artistic experimentation fit into my mission of exploring place as well as picture-making?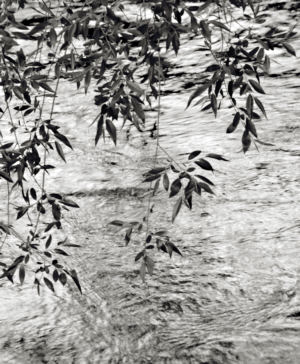 How one looks and what one sees reflect personal concerns. If Sourdough Creek were running past my home or watering stock on my ranch, I'd certainly view it differently. I would know different things about it, and would relate differently to the things I know now. Similarly, if I view it from a different aesthetic perspective, I will learn about and care about it in different ways. I'm sure that my aesthetic exploration will extend and deepen, not dilute, my appreciation of this place.
I wonder whether I'm truly engaging a new approach, or simply rediscovering what's been there all along. Most likely the end result will be only a natural, incremental step in the evolution of what I do. But it feels like a perceptual shift, and it's fun to pretend that it will revolutionize everything.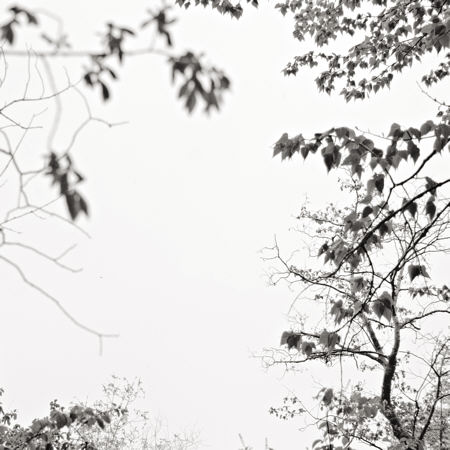 What does the revolution look like? A key aspect at first is flipping terms to see not so much trees and leaves as the spaces between. I want to learn to develop this negative space in my compositions. There are many questions. What can be expressed with emptiness? How does it depend on scale? Does the space between leaves work like the space between trees? I'll be seeing what I can find out.