It has snowed two or three days in a row. I didn't have long, but wanted to see how the Trail was doing.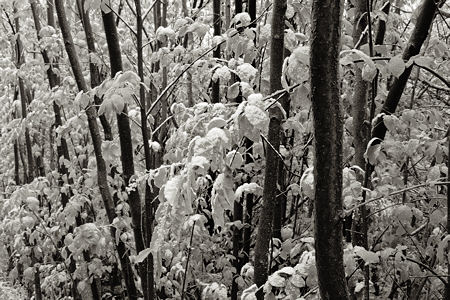 The spot shown above, like those in the Revisiting post, is in a previously photographed stretch (see winter image below). I didn't want to do the same view, partly because it tended toward cliché to begin with, and partly because a large expanse of plain gray path seemed unattractive.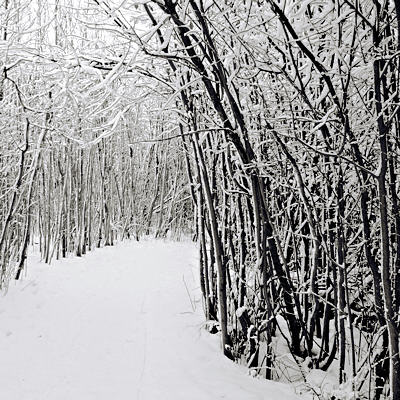 Should aesthetics govern in such a thing? Well, if not, I wouldn't be photographing at all. It's almost painful to make a photograph I don't care about in that way. Some aesthetic consideration, however idiosyncratic, seems a necessary gesture of respect to both place and myself. But perhaps a little path would be permissible…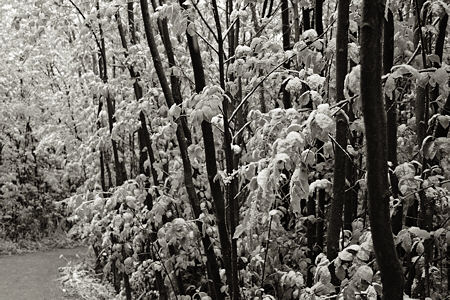 This short section (five yards? ten?) reminds me of bamboo groves in Japan. It's a similarity that at the same time reinforces the differences: of leaf, of bark, of girth, of straightness, of darkness of trunk. By knowing another place, I know this place better. Contrast is fundamental.